Fresh Shows
G-Fresh aren't booked anywhere at the moment. Cheer up; this will change soon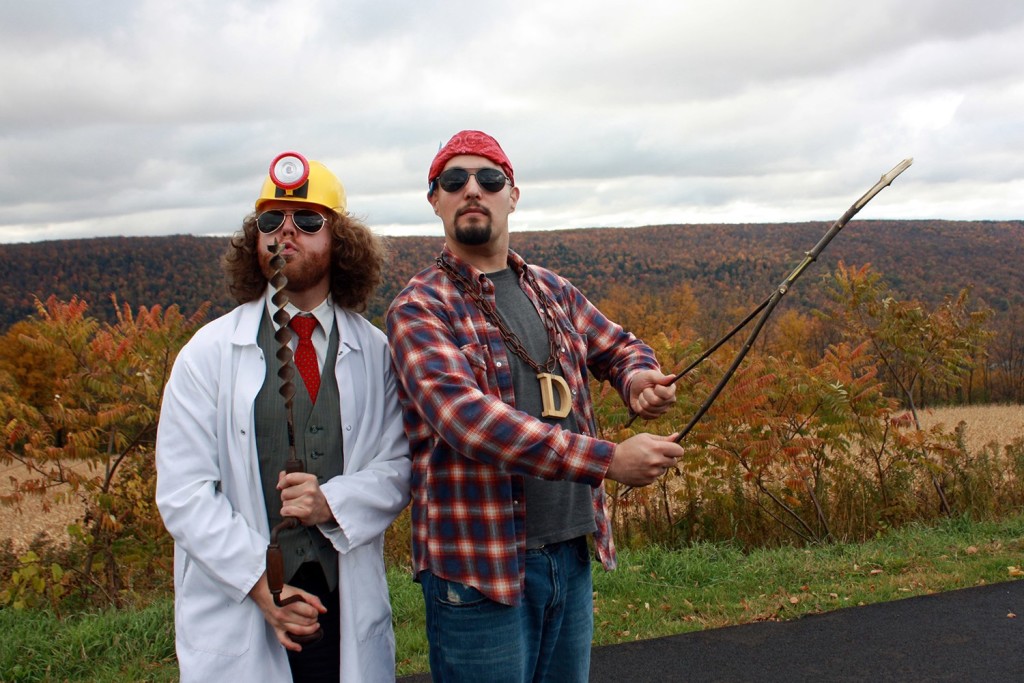 WE ARE GARDEN FRESH
Comedy rap duo Garden Fresh formed in 2010, when a tub of salsa rang up on a cash register screen as "G-FRESH." Thinking this would be a good name for a rap group but lacking the requisite street cred, rock musicians Chris Coon and Pete Johnson created hip-hop alter egos who could espouse the polar opposite of the genre's stereotypical content while still reveling in its music and machismo. Dubbing themselves Professor Fizizizt (read: physicist) and Tha Dome, Garden Fresh eschew praising money, intoxication, and misogyny, instead penning clever odes to thrift, water, and politeness to a fault.

Garden Fresh has played shows with such venerable acts as Dr. Demento, Green Jellÿ, Das Racist, and David Liebe Hart. They have been referred to as "milk-through-your-nose, pee-your-pants-funny" by Rochester City Newspaper's Frank DeBlase, and "the bestest band in the whole wide world" by their mothers.
WE HAVE AN ALBUM
Once in every life, an album comes along that changes the way one experiences music forever.
Several other times in that same life, albums come along that have a comedic conceit and therefore get routinely mistaken for Weird Al's 117th release. This is probably one of those.
You can listen to some selections from it anyway, if you're so inclined.
Update Required
To play the media you will need to either update your browser to a recent version or update your
Flash plugin
.
G-Fresh aren't booked anywhere at the moment. Cheer up; this will change soon
Dark. Gritty. Intense.
The video for our song, "What Can I Do for You?", is none of these things.